[picture report] BU$H NOT WELCOM (day 2)
by han Soete Monday, Feb. 21, 2005 at 11:36 PM
han@indymedia.be
[picture report] BU$H NOT WELCOM (day 2)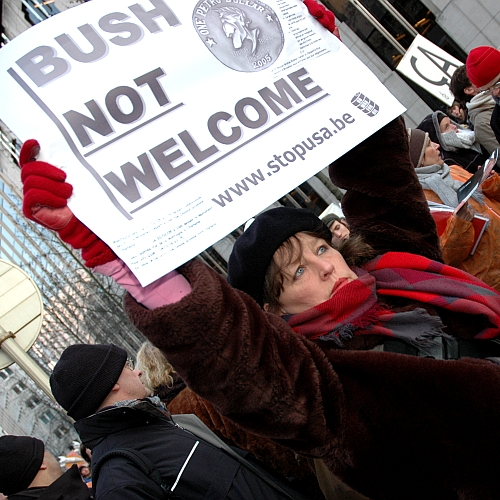 dsc_6800_500.jpg, image/jpeg, 500x500
[picture report] BU$H NOT WELCOM (day 2)
[picture report] BU$H NOT WELCOM (day 2)
by han Soete Monday, Feb. 21, 2005 at 11:36 PM
han@indymedia.be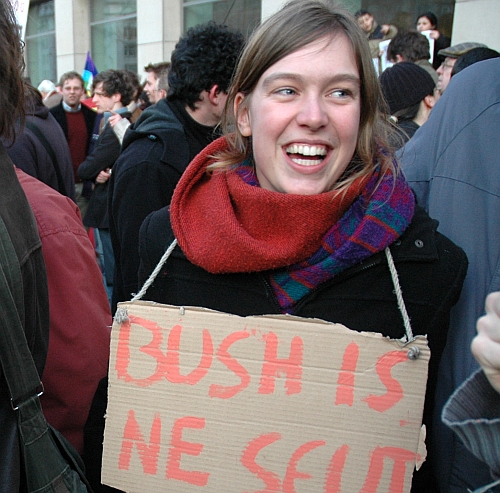 dsc_6776_500.jpg, image/jpeg, 500x493
[picture report] BU$H NOT WELCOM (day 2)
by han Soete Monday, Feb. 21, 2005 at 11:36 PM
han@indymedia.be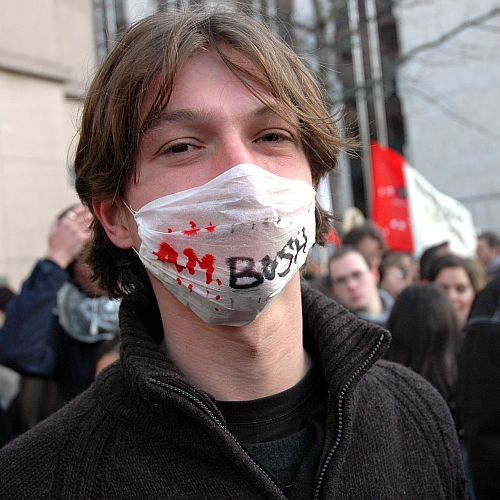 dsc_6777_500.jpg, image/jpeg, 500x500
[picture report] BU$H NOT WELCOM (day 2)
by han Soete Monday, Feb. 21, 2005 at 11:36 PM
han@indymedia.be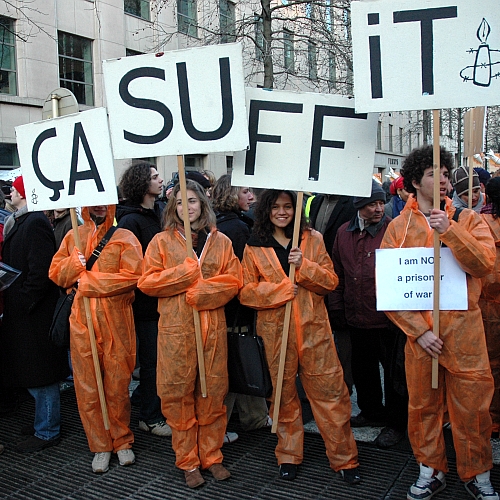 dsc_6790_500.jpg, image/jpeg, 500x500
[picture report] BU$H NOT WELCOM (day 2)
by han Soete Monday, Feb. 21, 2005 at 11:36 PM
han@indymedia.be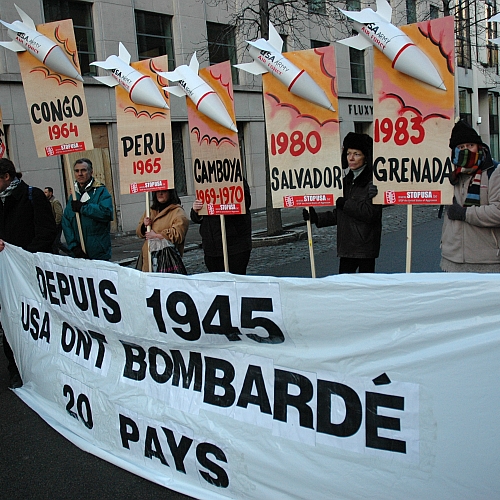 dsc_6796_500.jpg, image/jpeg, 500x500
[picture report] BU$H NOT WELCOM (day 2)
by han Soete Monday, Feb. 21, 2005 at 11:36 PM
han@indymedia.be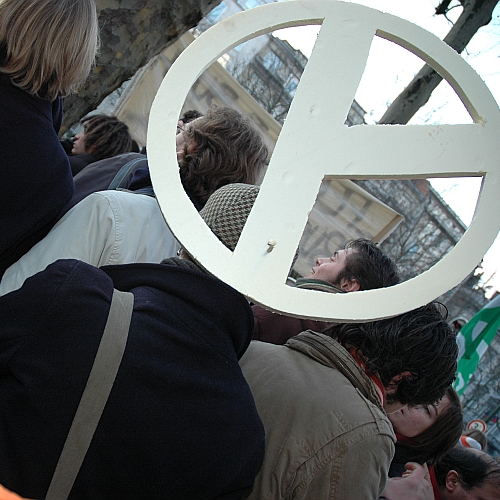 dsc_6806_500.jpg, image/jpeg, 500x500
[picture report] BU$H NOT WELCOM (day 2)
by han Soete Monday, Feb. 21, 2005 at 11:36 PM
han@indymedia.be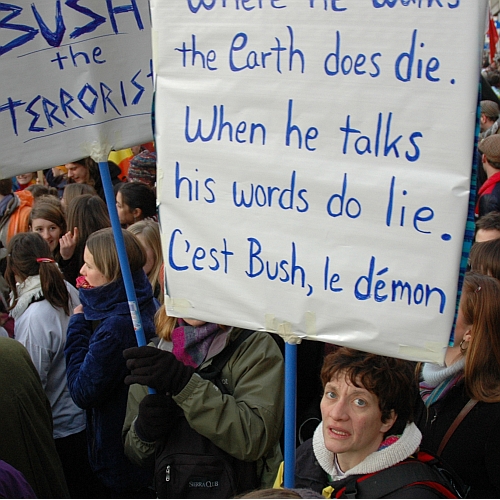 dsc_6821_500.jpg, image/jpeg, 500x500
[picture report] BU$H NOT WELCOM (day 2)
by han Soete Monday, Feb. 21, 2005 at 11:36 PM
han@indymedia.be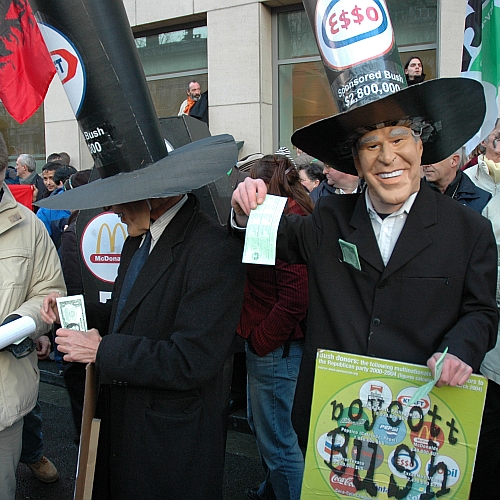 dsc_6824_500.jpg, image/jpeg, 500x500
[picture report] BU$H NOT WELCOM (day 2)
by han Soete Monday, Feb. 21, 2005 at 11:36 PM
han@indymedia.be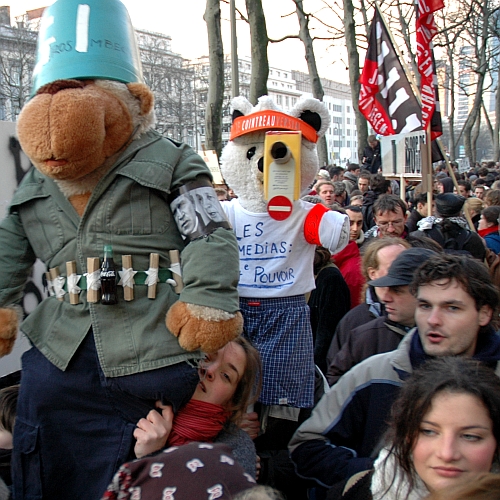 dsc_6827_500.jpg, image/jpeg, 500x500
[picture report] BU$H NOT WELCOM (day 2)
by han Soete Monday, Feb. 21, 2005 at 11:36 PM
han@indymedia.be

dsc_6843_500.jpg, image/jpeg, 500x500
[picture report] BU$H NOT WELCOM (day 2)
by han Soete Monday, Feb. 21, 2005 at 11:36 PM
han@indymedia.be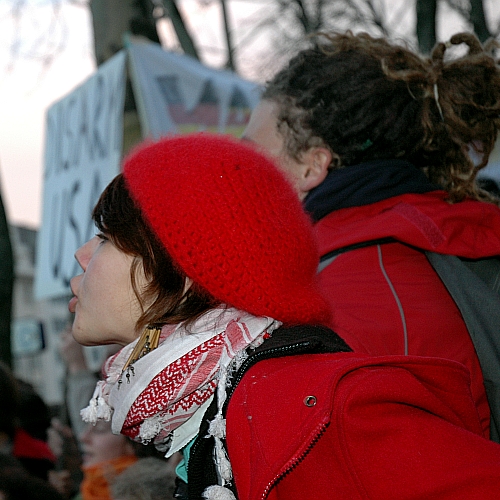 dsc_6854_500.jpg, image/jpeg, 500x500
[picture report] BU$H NOT WELCOM (day 2)
by han Soete Monday, Feb. 21, 2005 at 11:36 PM
han@indymedia.be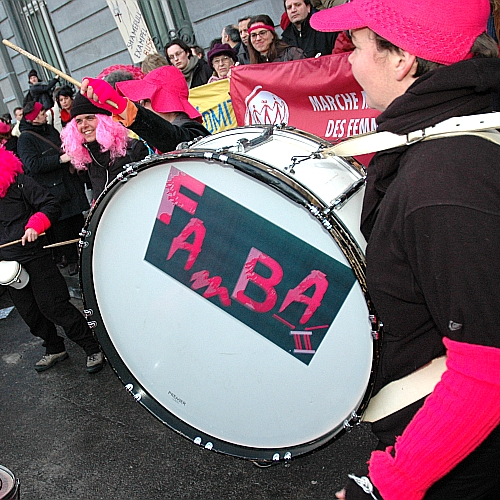 dsc_6861_500.jpg, image/jpeg, 500x500
Bush
by m_astera Tuesday, Feb. 22, 2005 at 7:58 AM
He is not my president.
Great photos
by Sue Tuesday, Feb. 22, 2005 at 6:46 PM
Great Photos. Thanks Belgium for the turnout.

-- an American ready for the next big 9/11 terrorist attack from the neocons. Wish us all luck.
March, 2002

In response to the angst of the time:

Dear Friends,

I offer this vision publicly in order that sanity may prevail, that the madness may end before it is too late:

In February of 2001, I 'saw', as in virtual/clairvoyant reality, Israel/Palestine the object of a massive, but singular nuclear detonation. This is a form of clairvoyance or remote-viewing, the ability to see into simultaneous time and simultaneous dimensions.

As I went deeper into the 'seeing', it became clear that this detonation came from 60,000-70,000ft altitude, with the express purpose of being blamed on Muslims.

What resulted is a complete nuclear annihilation of both Arabs and Israelis, and very quick intervention by UK, USA, and German forces...conventional and nuclear. Thus, two birds with one stone...voila, THEY, the actual forces behind this event, control it all...and get rid of two communities of people whom THEY have always considered Infidels.

The year given was 2005, but that can change. No-one really knows how time is used to reflect what is actually being seen. This event could happen tomorrow.

All time is simultaneous, and clairvoyant visions are often given to warn humans that the end result can be changed. To change an event that has not manifested in physicality requires a large concentration of focused energy to actually shift the vibration to a higher frequency.

Let us see what happens, and continue to vibrate for peace, and the annihilation of untruth, which is the great oppressor of humanity.


JohnHawk


GO Belgium!
by Lajo Wednesday, Feb. 23, 2005 at 3:22 AM
Great pictures people! THANK YOU! We're marching with you in spirit! ABAJO BUSH! Remember March 19!
please don't stop
by jessie Wednesday, Feb. 23, 2005 at 8:10 AM
Thank you for the photos. It is good to see our European friends still standing with us in our fight for truth and real freedom from Bush and his corporate madmen friends. Please do not stop. Continue to protest Bush and getting the truth out there. We need all the help we can get.
Peace to you.
I love my country; I loathe the fascist goernment!
by The Last Liberal in USA Wednesday, Feb. 23, 2005 at 5:11 PM
Please note that most American citizens voted AGAINST Baby Butcher Bush: the election was tampered with by the American Treason Party ("Republicans"). We did not and do not approve of Bush2's butchering of harmless people. Please also understand that the USA is not a democracy, so voting is utterly pointless in the USA.

Baby Butcher Bush is *NOT* America! He is *NOT* our "leader:" he is our unelected dictator, and there's not a goddamn thing we can do about it.

not my president either!
by joanne horgan Wednesday, Feb. 23, 2005 at 7:57 PM
he's not my president either! only when this terrible administration has been sent back to the badlands of crawford texas will the united states be a country to be admired once again. it can't happen too soon for me.
poe
by poe Wednesday, Feb. 23, 2005 at 10:09 PM
we(americans) don't want the rat(bush) either, you all keep him,PLEASEEEEEEEEEEEEEEEEEEE
only 3 more years!
by allen burton Sunday, Feb. 27, 2005 at 12:56 AM
allencctx@aol.com 361-960-0088 1129 logan
Bush is pathethic, Cheney is sick and Rice is scared as hell. These are world leaders? The right is a sinking ship.