BU$H not welcome | foto®eport
by salim Sunday, Feb. 20, 2005 at 5:23 PM
Bourse (Bruxelles) - 500 personnes rassemblées pour protester contre la venue de Bush à bruxelles. Première action (réussie) des trois jours de manifestations contre BU$SH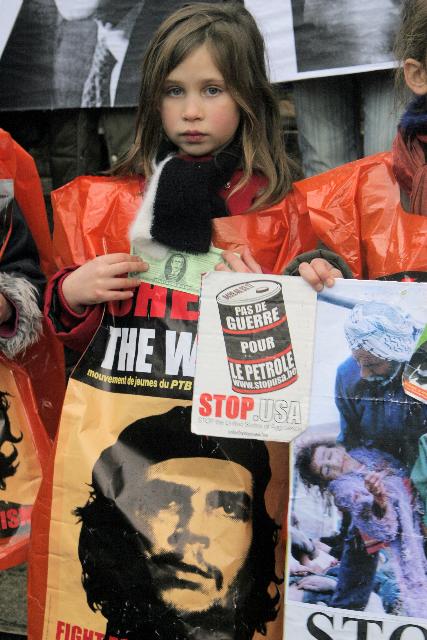 -img_5848.jpg, image/jpeg, 427x640
Bourse (Bruxelles) - 500 personnes rassemblées pour protester contre la venue de Bush à bruxelles. Première action (réussie) des trois jours de manifestations contre BU$SH
BU$H NOT WELCOM
by salim Sunday, Feb. 20, 2005 at 5:23 PM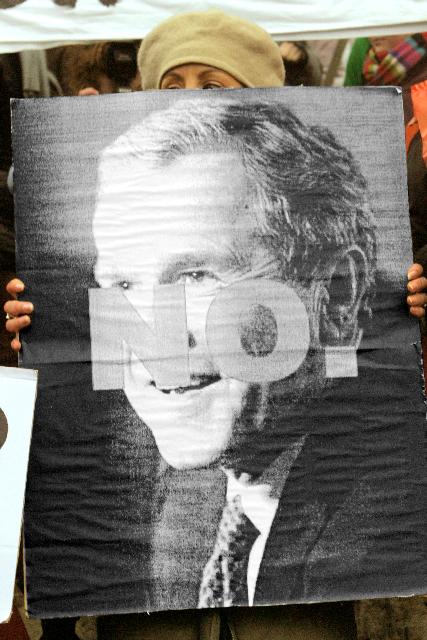 -img_5851.jpg, image/jpeg, 427x640
BU$H NOT WELCOM
by salim Sunday, Feb. 20, 2005 at 5:23 PM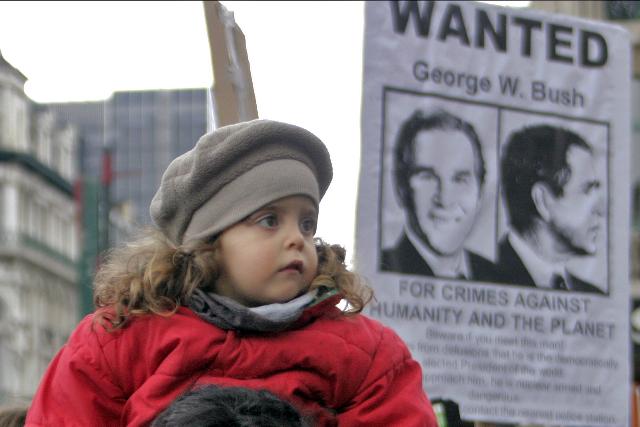 -img_5868.jpg, image/jpeg, 640x427
BU$H NOT WELCOM
by salim Sunday, Feb. 20, 2005 at 5:23 PM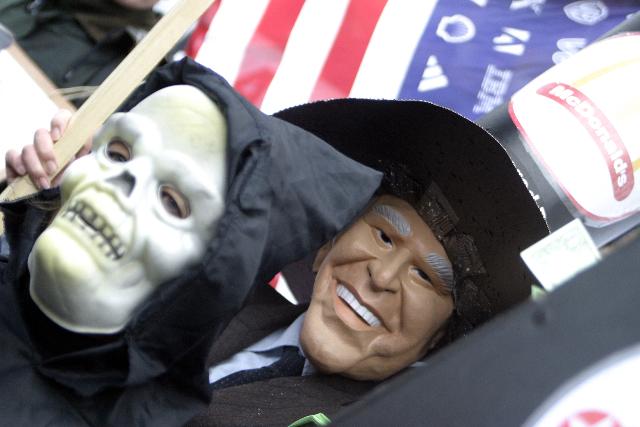 -img_5877.jpg, image/jpeg, 640x427
BU$H NOT WELCOM
by salim Sunday, Feb. 20, 2005 at 5:23 PM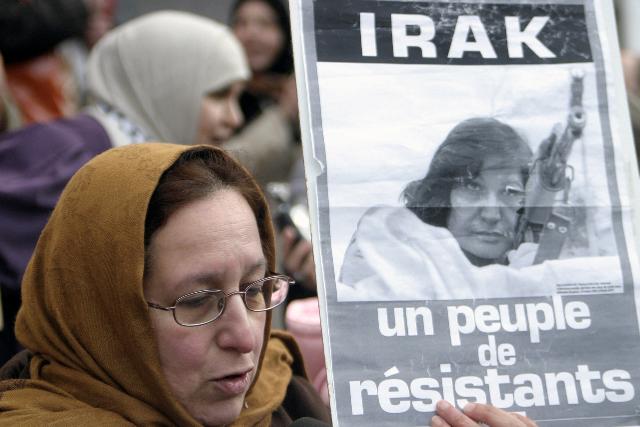 -img_5884.jpg, image/jpeg, 640x427
BU$H NOT WELCOM
by salim Sunday, Feb. 20, 2005 at 5:23 PM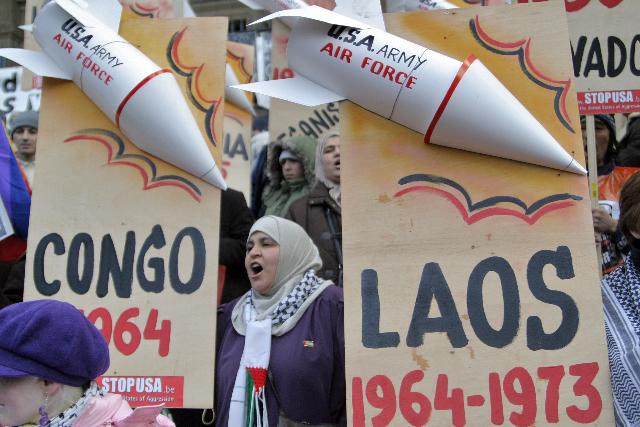 -img_5885.jpg, image/jpeg, 640x427
BU$H NOT WELCOM
by salim Sunday, Feb. 20, 2005 at 5:23 PM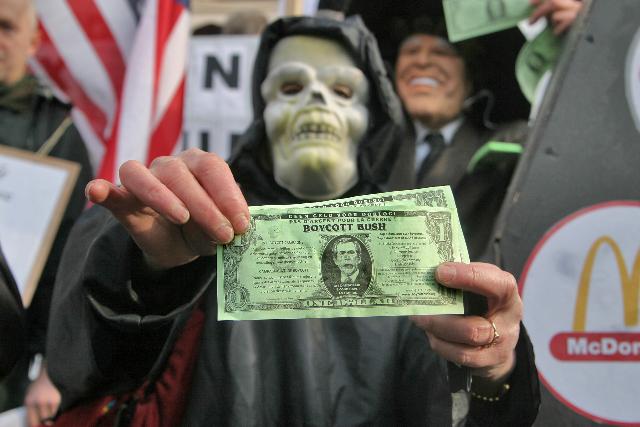 -img_5894.jpg, image/jpeg, 640x427
BU$H NOT WELCOM
by salim Sunday, Feb. 20, 2005 at 5:23 PM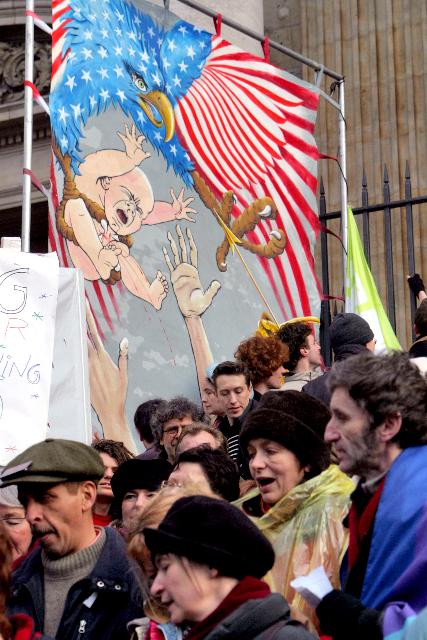 -img_5899.jpg, image/jpeg, 427x640
BU$H NOT WELCOM
by salim Sunday, Feb. 20, 2005 at 5:23 PM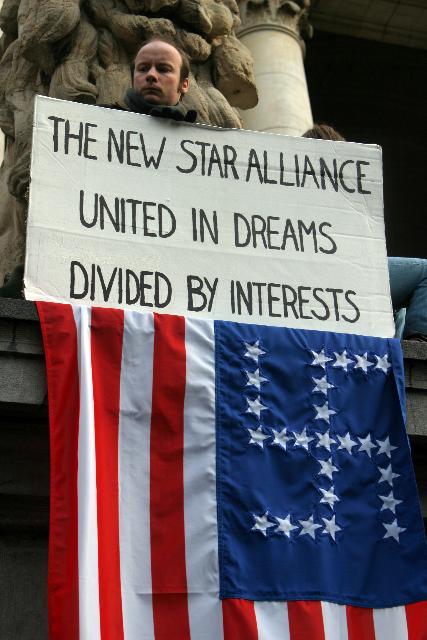 -img_5901.jpg, image/jpeg, 427x640
BU$H NOT WELCOM
by salim Sunday, Feb. 20, 2005 at 5:23 PM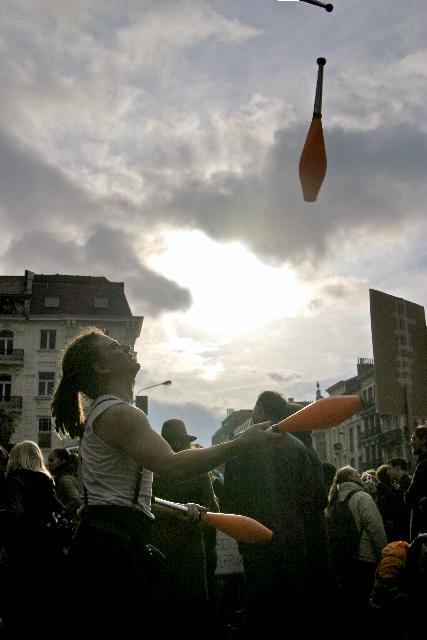 -img_5903.jpg, image/jpeg, 427x640
BU$H NOT WELCOM
by salim Sunday, Feb. 20, 2005 at 5:23 PM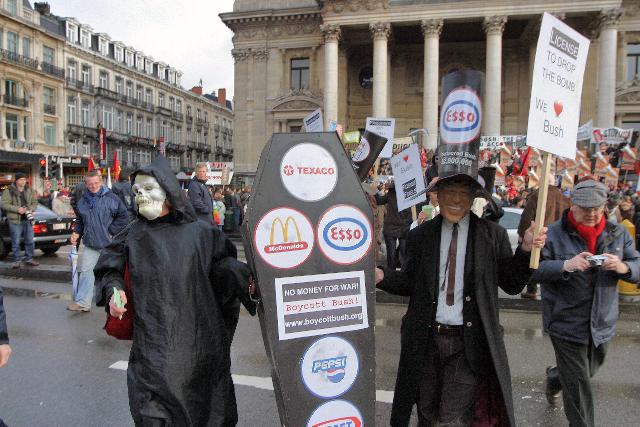 -img_5919.jpg, image/jpeg, 640x427
BU$H NOT WELCOM
by salim Sunday, Feb. 20, 2005 at 5:23 PM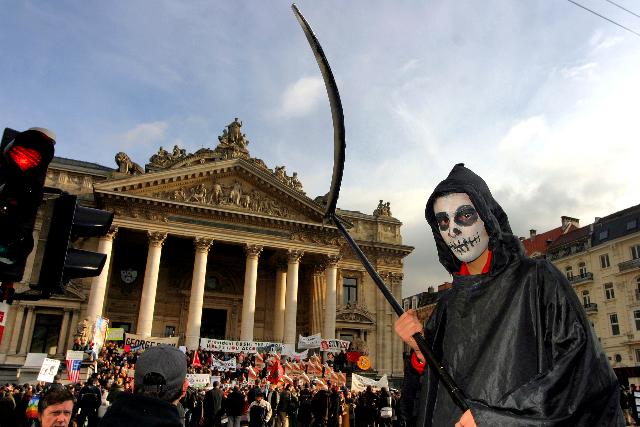 -img_5931.jpg, image/jpeg, 640x427
BU$H NOT WELCOM
by salim Sunday, Feb. 20, 2005 at 5:23 PM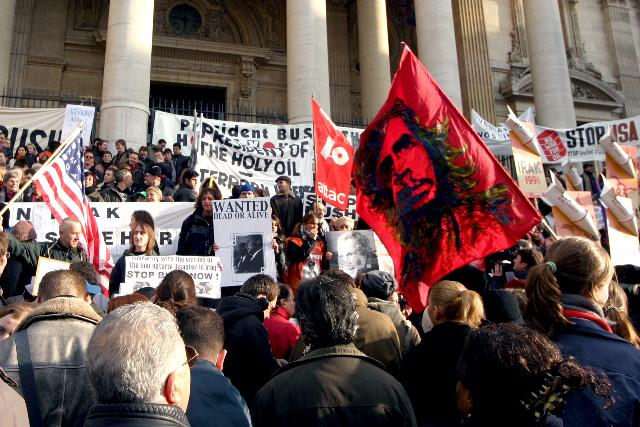 -img_5944.jpg, image/jpeg, 640x427
BU$H NOT WELCOM
by salim Sunday, Feb. 20, 2005 at 5:23 PM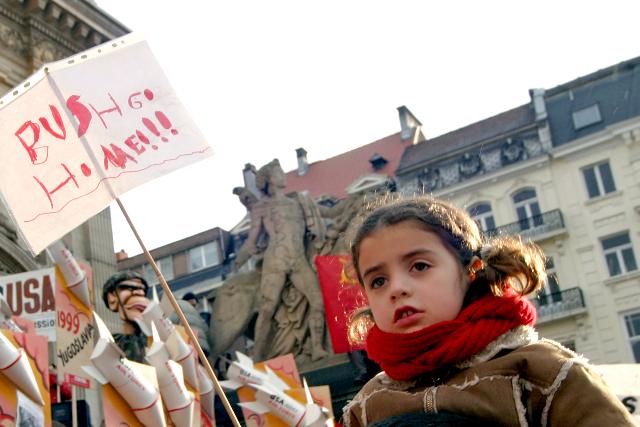 -img_5946.jpg, image/jpeg, 640x427
BU$H NOT WELCOM
by salim Sunday, Feb. 20, 2005 at 5:23 PM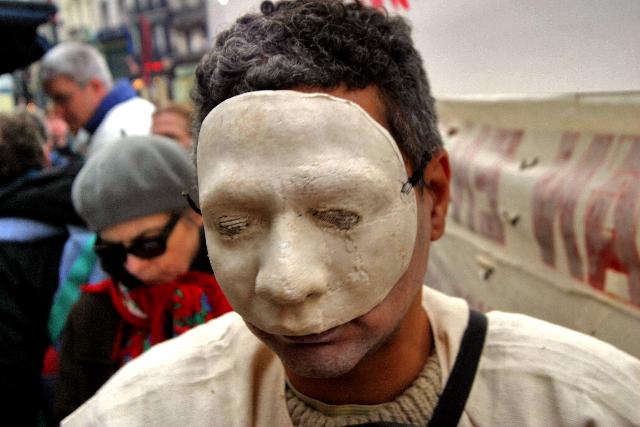 -img_5957.jpg, image/jpeg, 640x427
BU$H NOT WELCOM
by salim Sunday, Feb. 20, 2005 at 5:23 PM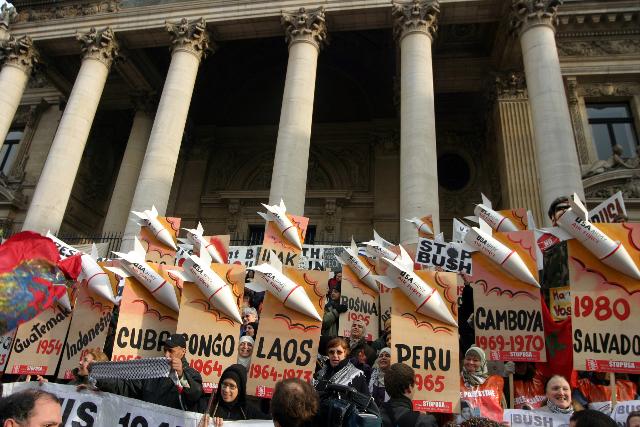 -img_5965.jpg, image/jpeg, 640x427
BU$H NOT WELCOM
by salim Sunday, Feb. 20, 2005 at 5:23 PM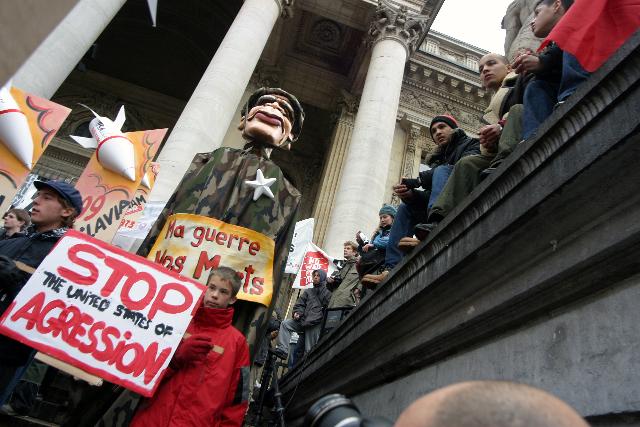 -img_5982.jpg, image/jpeg, 640x427
BU$H NOT WELCOM
by salim Sunday, Feb. 20, 2005 at 5:23 PM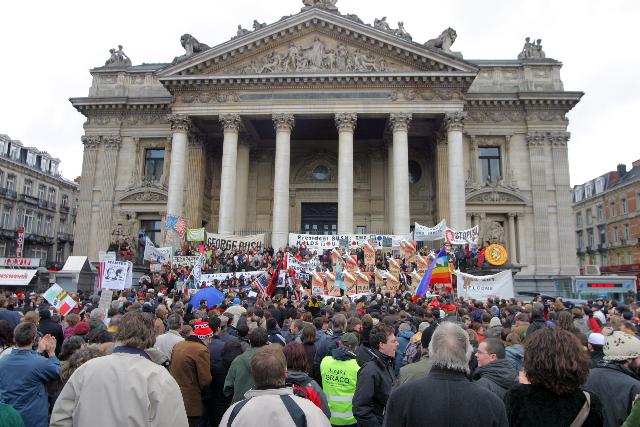 -img_5991.jpg, image/jpeg, 640x427
From the USA: Bless You
by C. L. Hallmark Sunday, Feb. 20, 2005 at 6:21 PM
I hope you give our non-president a non-welcome he won't forget.

The world is watching you, too.
Dissent is the foundation of democracy
by Stephanie, from the US Sunday, Feb. 20, 2005 at 8:55 PM
The pictures are wonderful.
Being an American, some are shocking, but what can people expect after what our nation has done?
I just hope people know that not all Americans agree with what is being done in our name. And we're trying hard to have our voices heard, trying hard to stop what's going on... but many people here see dissent as being unpatriotic. I'm still standing, though.
Standing up for what freedom really is.
We hate him too. You're not alone.
by Dr. Jay Sunday, Feb. 20, 2005 at 9:03 PM
Please know that the will of the few who stole our government from us does not represent the will of the totality. It is scary, just how parallel this situation is to the leadership of Adolf Hitler. The picture with the swastika of stars on the US Flag is particularly appropriate for our criminal leadership.

God bless you all and may He bring TRUE peace soon.
Bush not welcome in Brussels: In prepare for day 2
by AmigaPhil Monday, Feb. 21, 2005 at 1:46 AM
Bush, War, Crimes : Images, Messages

Shake the hand of Bush, he might offer you a piece of the cake. (Anyhow, better be friend with the most powerful one.)
No matter if you become party of war crimes and crimes against humanity: in the New World Order he is building, PROFIT IS OVER PEOPLE already. And if you are with Bush, you are for sure not a terrorist.

Something wrong with that? Say so on Monday 21, 5:30 pm, in front of the US embassy in Brussels.

amigaphil.planetinternet.be/usa.html
SHOCK AND AWE BUSH!!
by another embarrassed american Monday, Feb. 21, 2005 at 2:48 PM
THANK YOU, BELGIUM!!

WE NEED A *WORLDWIDE* RESISTANCE MOVEMENT TO THE MANIACS IN THE BUSH ADMINISTRATION!
KEEP IT UP (LONG BECH CA)
by JEFF Monday, Feb. 21, 2005 at 5:51 PM
KEEP UP THE GOOD WORK AND STAY SAFE ON TUESDAY.

I HOPE THAT SOMEONE WILL ARREST BUSH FOR WAR CRIMES WHILE HE IS ON ONE OF THESE INTERNATIONAL TRIPS.

WE NEED TO BE RID OF THIS NEO-NAZI
We need to be the media
by Adrienne in NY Monday, Feb. 21, 2005 at 6:20 PM
Armed with cameras, we the people must capture as much as possible and pass it on via the Internet which, unlike television, is not entirely bought, soul-d, and con-trolled. There is a world wide compassion that needs to be tapped. Peace.
Thank you
by Messenger Monday, Feb. 21, 2005 at 6:20 PM
He is not really our President. He stole both of elections with the help of electronic voting machines and criminal Secretaries of State. Keep up the good work. Great signs by the way.

Check this out to see what our major media does not report:

http://www.angelfire.com/nb2/www.dissentam.org
LAME
by California Monday, Feb. 21, 2005 at 10:41 PM
Masks and coffins are so 2000 WTO.

Get a new protest schitck. One that isn't so self-promoting.


Nice
by Alberto Forero Tuesday, Feb. 22, 2005 at 12:04 AM
Thanks for standing against bush in Europe! I agree with everything except the "Go Home Bush" signs, because then he'd be back with us. How about "Go Away Bush"? ;)
we understand, believe me
by obob Tuesday, Feb. 22, 2005 at 2:43 AM
i note the intensity of the images, to judge the depth of our agreement: it is sympathetic, to say the least.


pakman1
by jldavis Tuesday, Feb. 22, 2005 at 5:13 AM
THANK YOU for the reel news coverage
by sharon - minneapolis Tuesday, Feb. 22, 2005 at 7:17 AM
Thank You For the Reel News Coverage.
Encore! Encore! Encore!
by starman Tuesday, Feb. 22, 2005 at 10:26 AM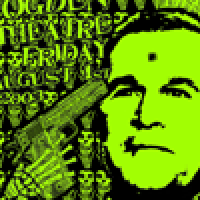 w.gif, image/gif, 200x200
Please keep demonstrating against bush and his global oil crusade. Here is bush's Europe schedule: Belgium * Monday 21/02/05 at 5:30pm Protest opposite the US Embassy, Regentlaan 27, 1000 Brussels (Metro Kunst-Wet) 5:30pm: gather on the corner of Guimardstraat and Kunstlaan 6:00pm: sit-in and 5 minutes silence 6:05pm: short speeches from some members of the platform "Stop Bush!" from 6:30pm: protest and music continues * Tuesday 22/02/05 at 3:00pm Protest demonstration in the 'Kleine Wetstraat' (between Jubelpark and Schumanplein). The Metro at the Schumanplein is closed. It is better to use Metro station Mérode. bush is expected around 5:15pm. * bush is not coming alone, he will be joined by his brand new Secretary of State, Condoleezza Rice * he is staying for 3 days * arrival on 20/02 * 21/02 discussion with Belgian Prime Minister and King * 22/02 NATO summit during the day, with a EU summit in the evening (place and time of our second protest demonstration!) * 23/02 departure to Germany http://www.motherearth.org/bushwanted/index_en.php http://archive.indymedia.be/?l=en http://www.commondreams.org/headlines01/0613-02.htm http://fme.sincerethought.org/gallery/albun21 http://www.govsux.com/protest.htm
Star Alliance
by Raff Tuesday, Feb. 22, 2005 at 12:51 PM
Was the star alliance photo the best photo you have ever seen. I amd still speechless, what a shot!
Merci beaucoup la Belgique!!!
by reggie the dog Tuesday, Feb. 22, 2005 at 1:31 PM
Merci beaucoup pour la manifestation contre mon gouvernment.

Je suis americain mais j'habite en France, j'ai honte de mon gouvernment. Si le salopard W. était à Nice ou Cannes j'aurais manifestater contre lui aussi comme j'ai déjâ fait a Chicago et a Paris....

Thanks for protesting against my governemnt. I am an American living in France and I am ashamed of my government. If the bastard W. had been in Nice or Cannes I would have protested against him as I did in Chicago and Paris.

Désolé mais je ne sais pas parler le "Dutch" pour vous qui sont Belgique et parler pas le français...
Sorry but I can't speak Dutch for you Belgians who do not speak French....
SOLIDARITE!!!!
J'ai aimé particularment le drapeau Americain avec les étoiles dans qui ont fait le croix Nazi. Malheureusement cette image est un bon representation de la vraité

I particularly like the American flag with the stars in the form of the schwastica, sadly this image is a good representation of the truth.....
PEACE
PAIX
NON A LA GUERRE
NO TO THE WAR
THE TRUTH
by Concerned American Saturday, May. 14, 2005 at 3:36 AM
Well, its a good thing that you people have this opinion of the United States of America, because we only rebuilt your ENTIRE CONTINENT'S economy after that war,what was it called? Oh yeah, WORLD WAR II! Not to mention, we defended your governments, freedom of religion, farmland,and citezins. IN addition, SO few of you are truly educated about the issues, you could not point out the actual problems that are presented by the "rebels" which you claim to support. The young men that have taken to the streets of baghdad and done only good, feeding the people of Iraq, educating children, and are struck down by these "rebels." What would you say to thier families? Thier wives? Perhaps you should think less of what the United States is doing wrong, and focus on what it has done correctly in the past, and what it continues to do correctly, like liberating a people who were once prosecuted for thier religion and what clothes they wore, and educating an entire generation of impoverished children.