Attac-Leuven - Reclaim the streets
by Attac-Leuven Friday May 10, 2002 at 05:32 PM
web.leuven@attac.be
8 mei 2002 - Na de acties aan het station en aan de studentenrestaurants, vond in Leuven, in het kader van een actiedag tegen de privatisering van de openbare diensten, een reclaim the street plaats.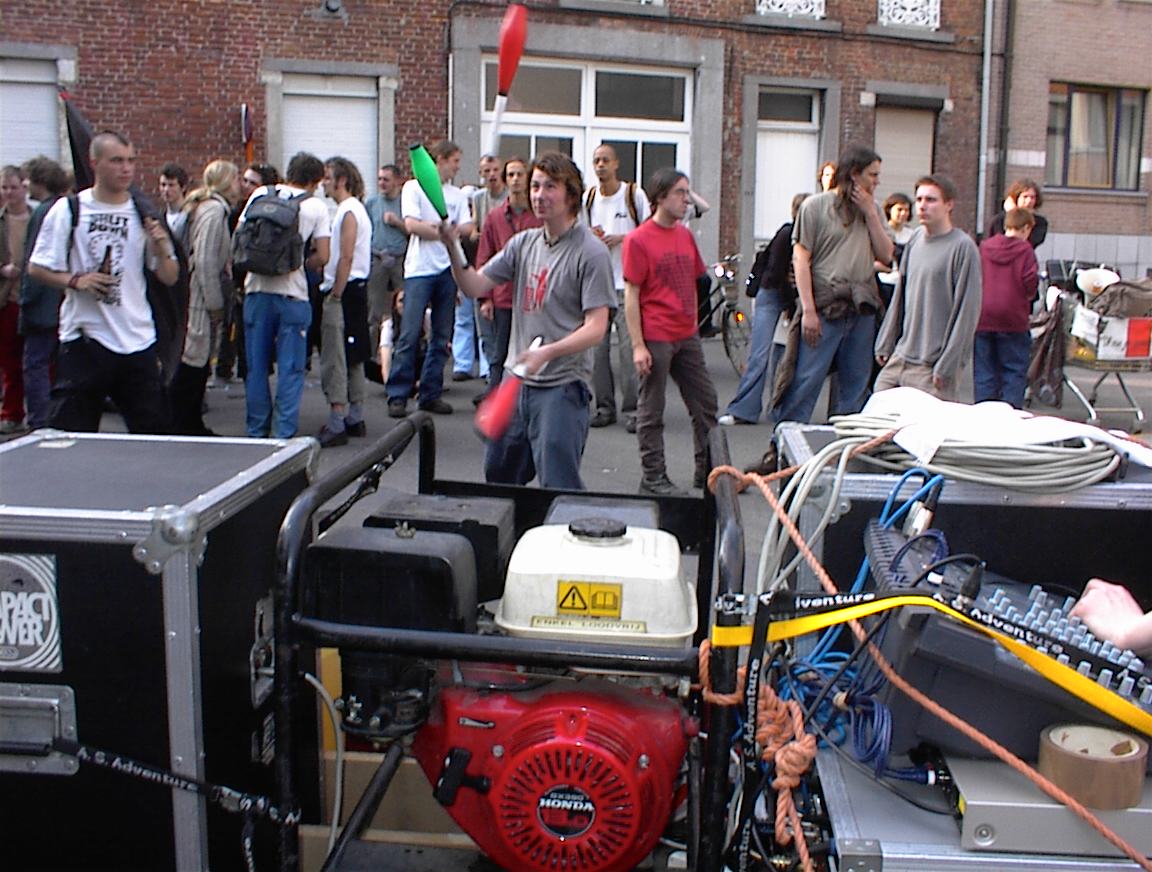 dsc00061eqaumh.jpg, image/jpeg, 1152x872
Onderweg werd verwezen naar verschillende bedreigde openbare diensten: de gezondheidszorg, het gevangeniswezen, het spoor en de post. Lijnbussen werden dan ook doorgelaten in tegenstelling tot auto's. De muziek was via radio scorpio live over heel leuven mee te volgen. Onderweg werden de mensen - zoals de rest van de dag trouwens - geinformeerd over de problematiek via een folder. Er waren tussen de 120 en 150 mensen die effectief meegingen met de 4 uur durende streetparty die van het station o.a. naar het Ladzeuzeplein, de oude markt en het park trok. Onderweg waren bier, fruitsap en vegetarische broodjes te verkrijgen.
Na de reclaim the streets was een lezing en debat met Jaap Kruithof gepland omtrent globalisering, maar omwille van gezondheidsredenen werd Kruithof vervangen door Marc Vandepitte die in een aula voor zo'n 70 mensen sprak.
www.attac.org/belgie/indexnl.html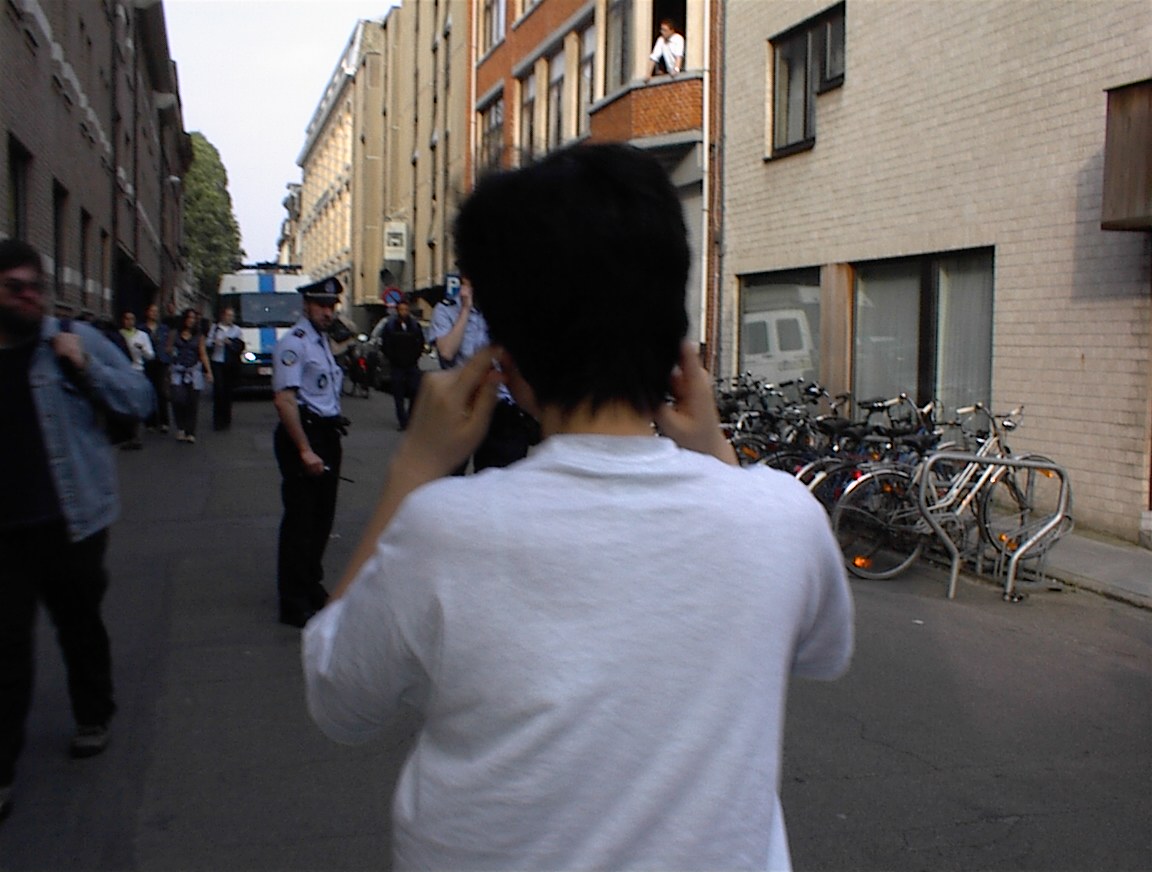 dsc00054.jpg, image/jpeg, 1152x872
>>>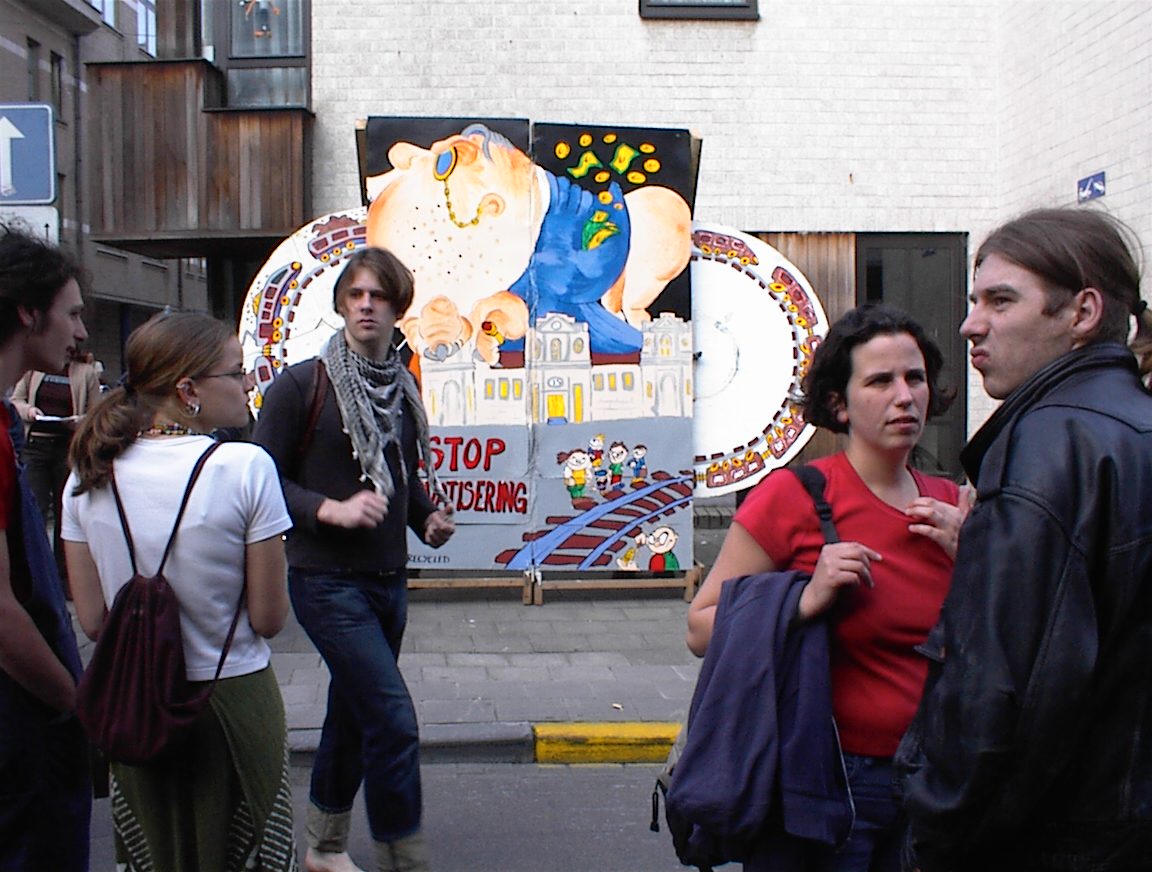 dsc00055.jpg, image/jpeg, 1152x872
>>>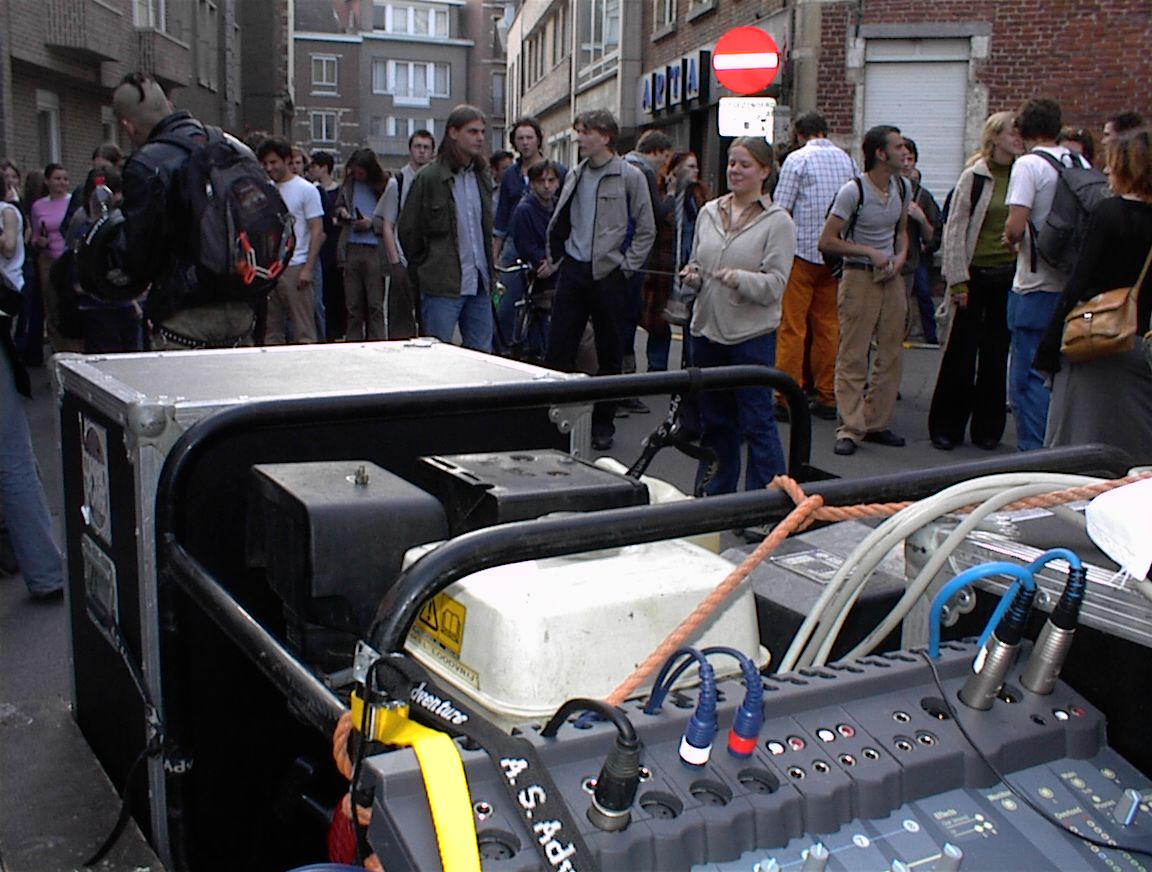 dsc00057.jpg, image/jpeg, 1152x872
>>>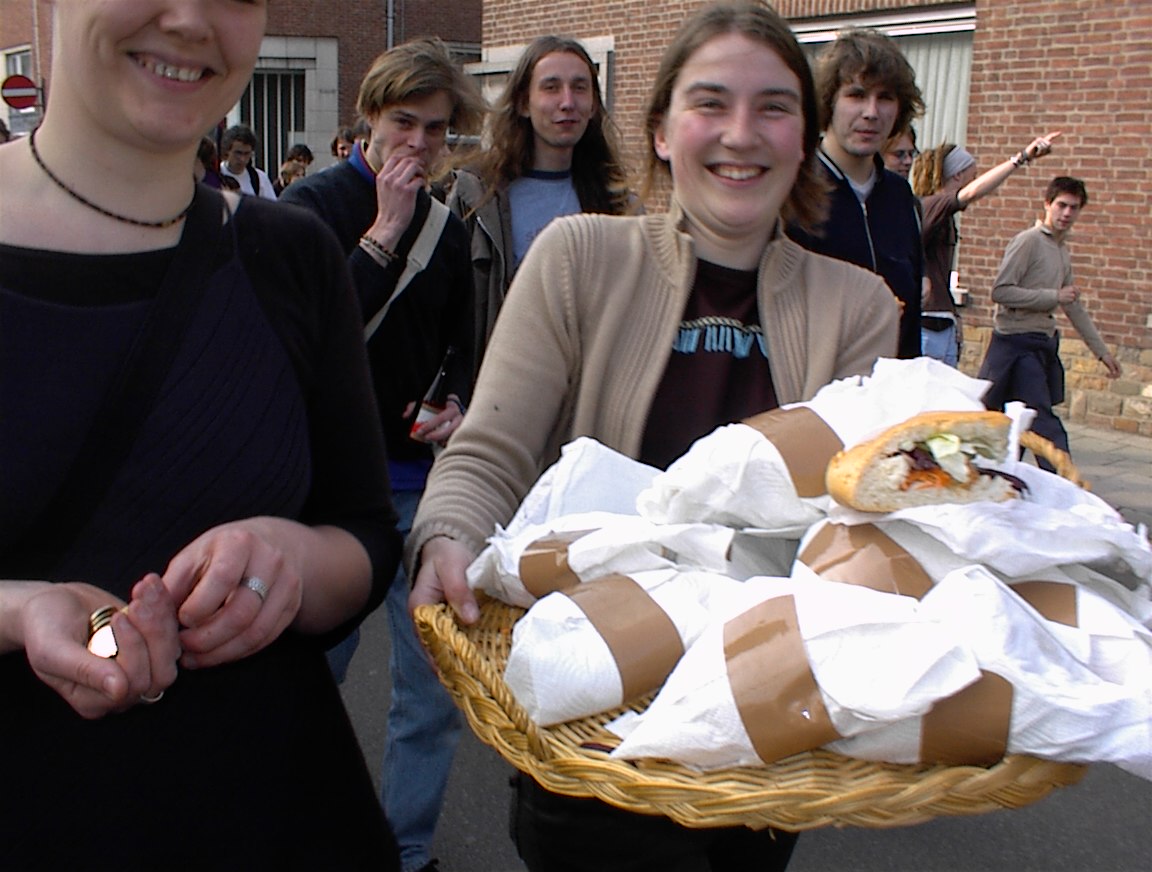 dsc00070.jpg, image/jpeg, 1152x872
>>>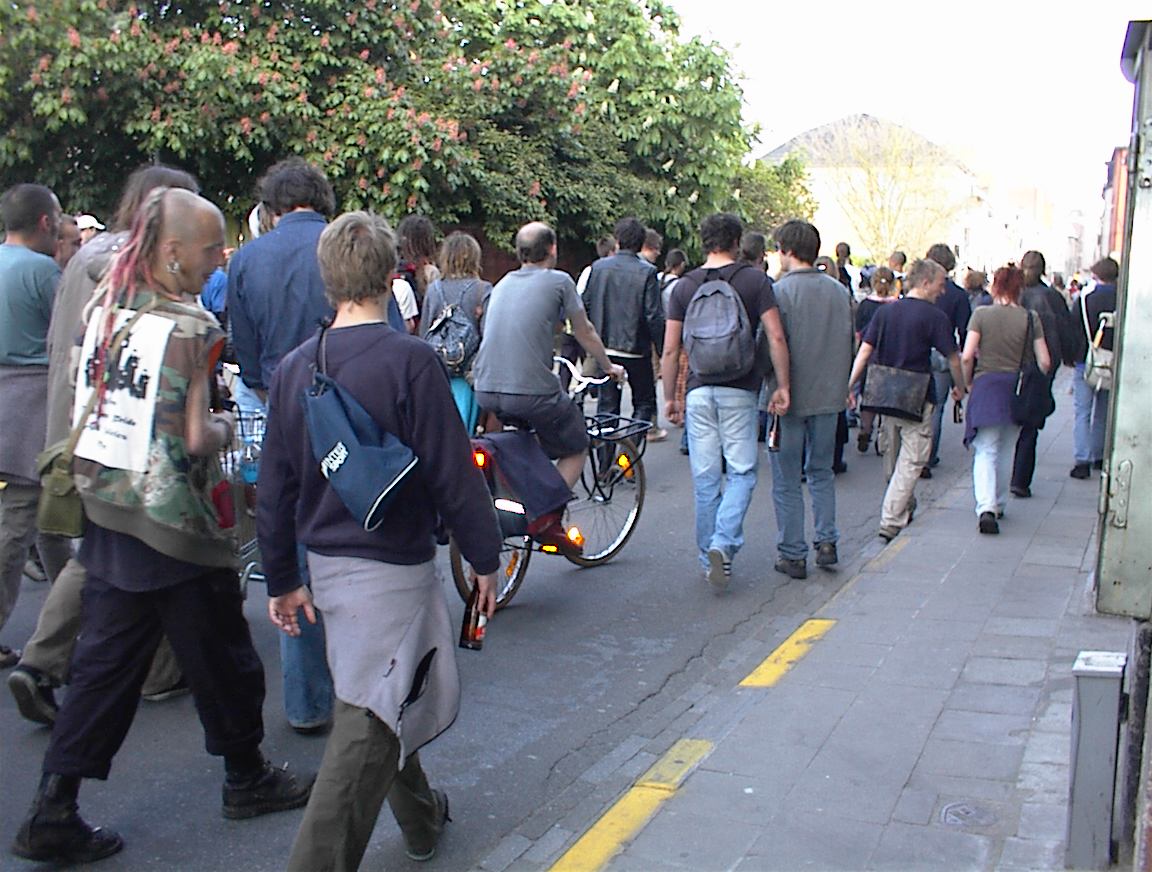 dsc00071.jpg, image/jpeg, 1152x872
>>>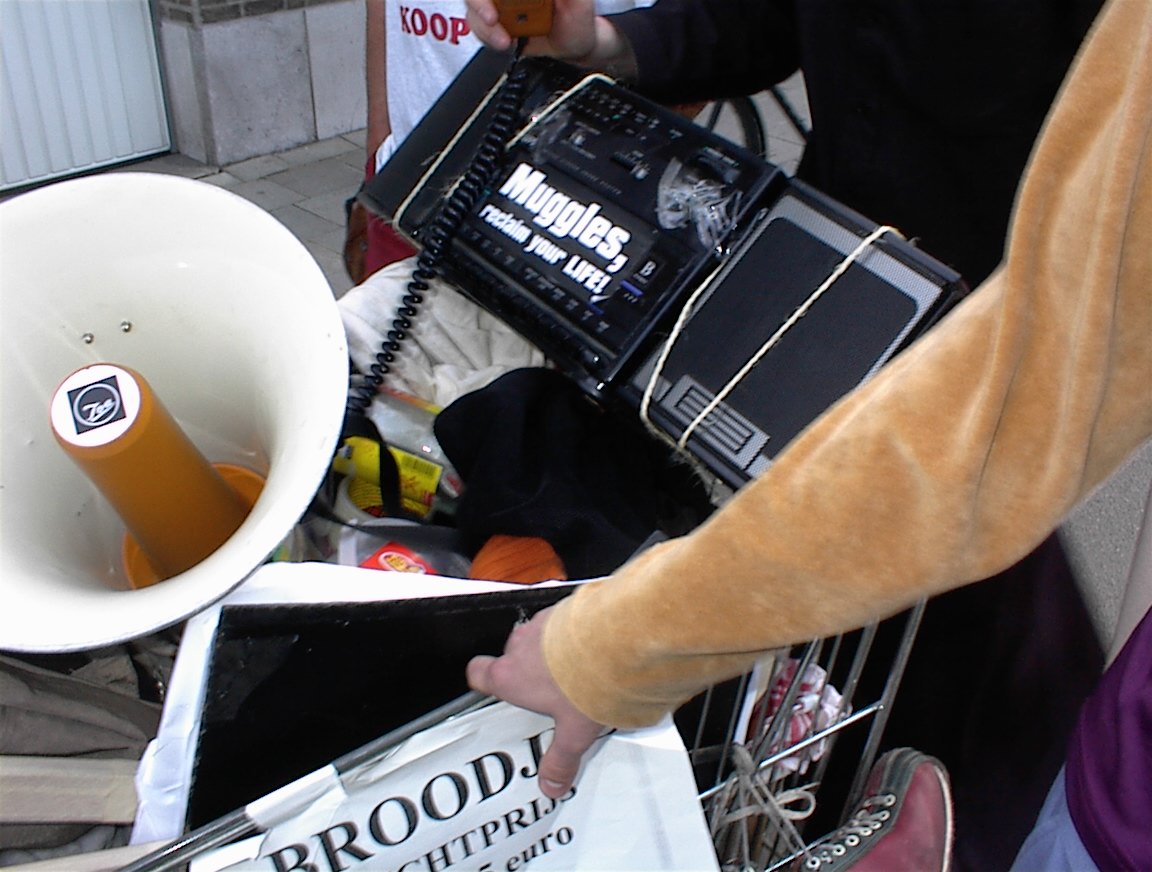 dsc00072.jpg, image/jpeg, 1152x872
>>>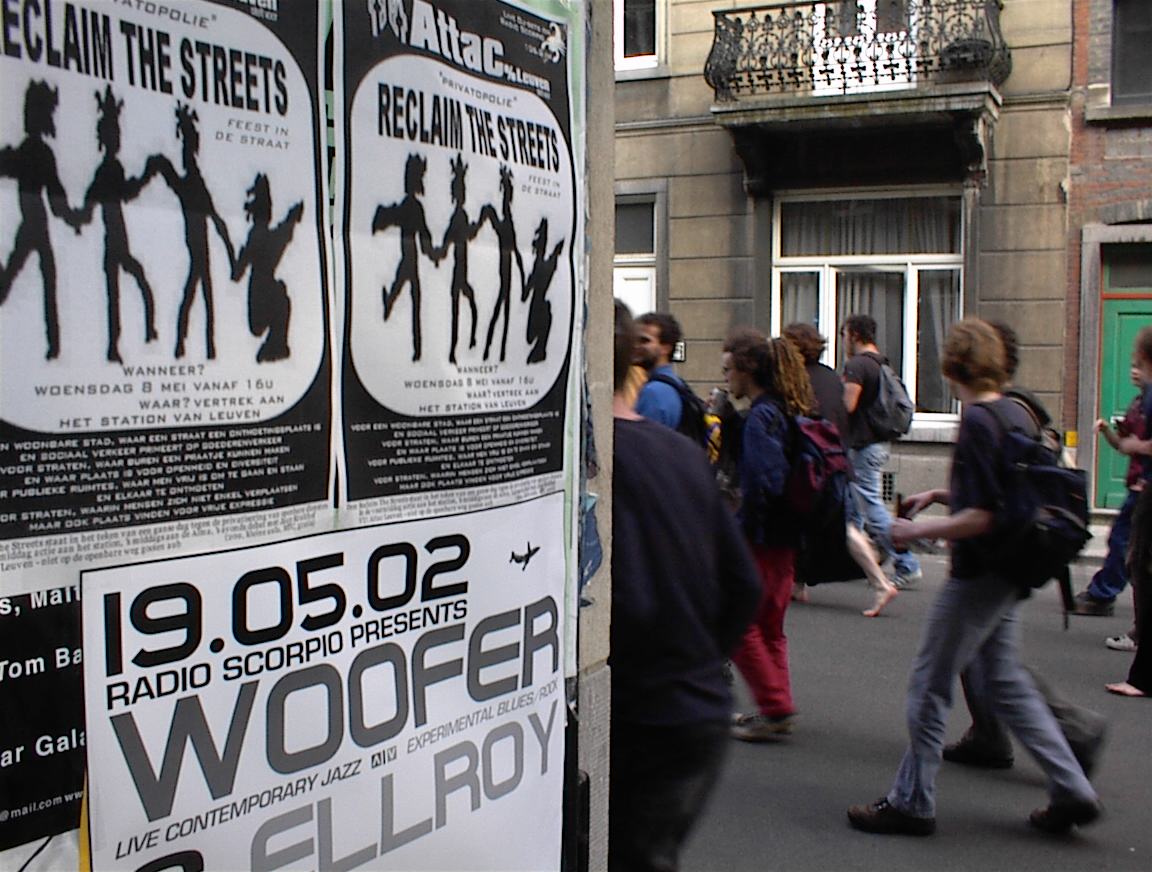 dsc00076.jpg, image/jpeg, 1152x872
>>>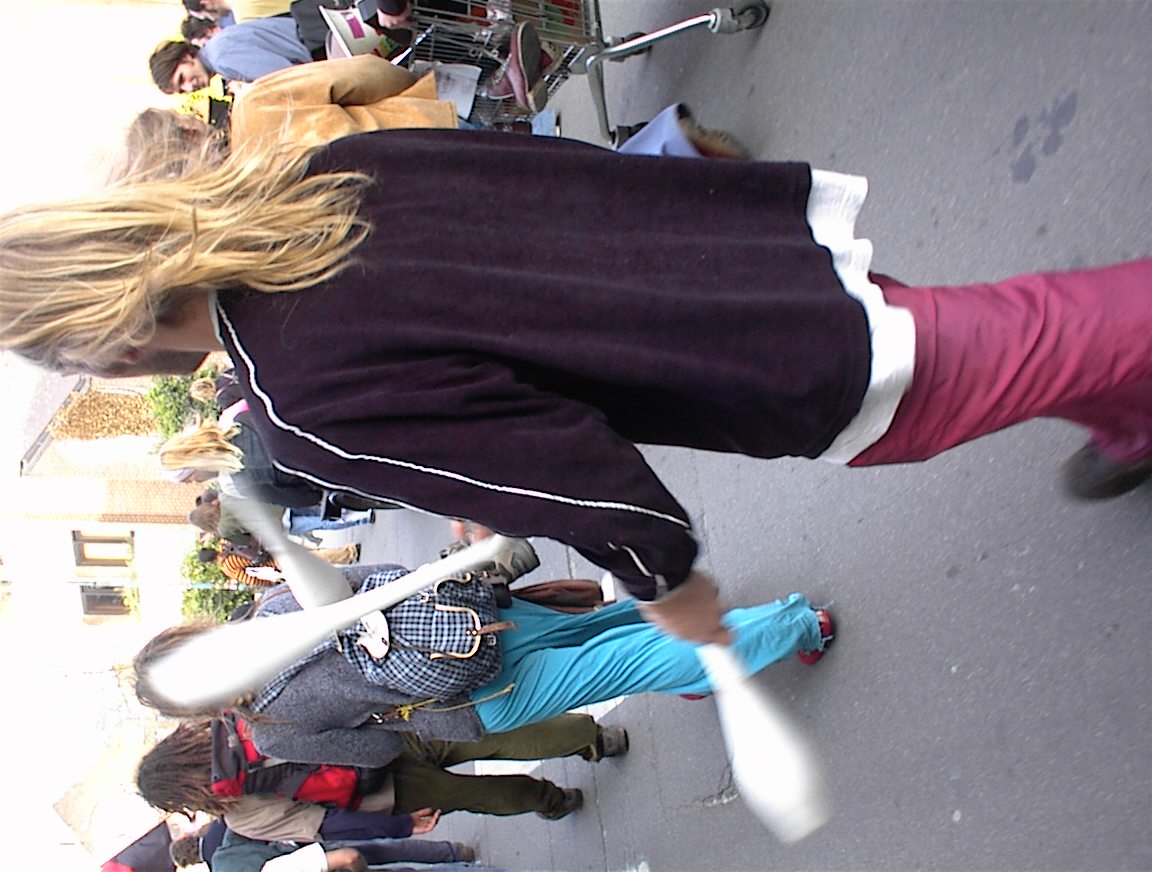 dsc00077.jpg, image/jpeg, 1152x872
>>>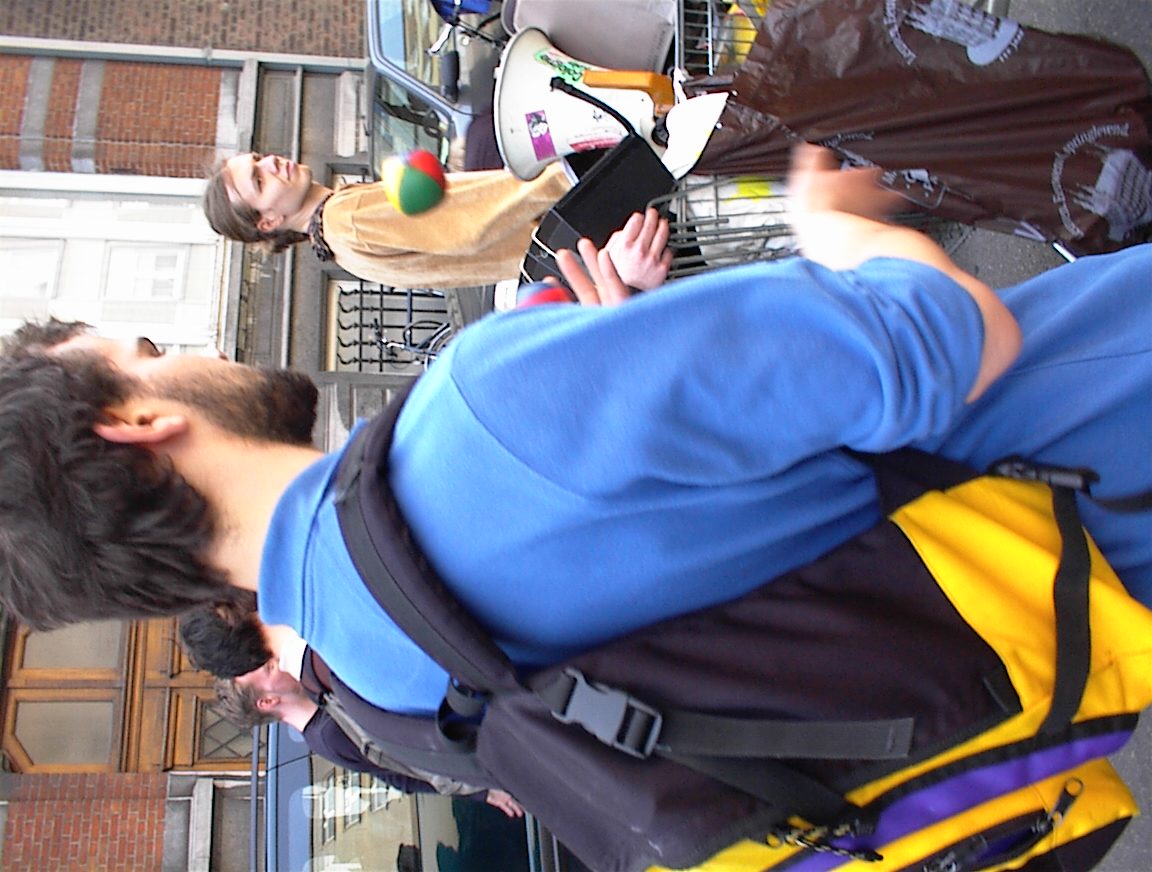 dsc00079.jpg, image/jpeg, 1152x872
>>>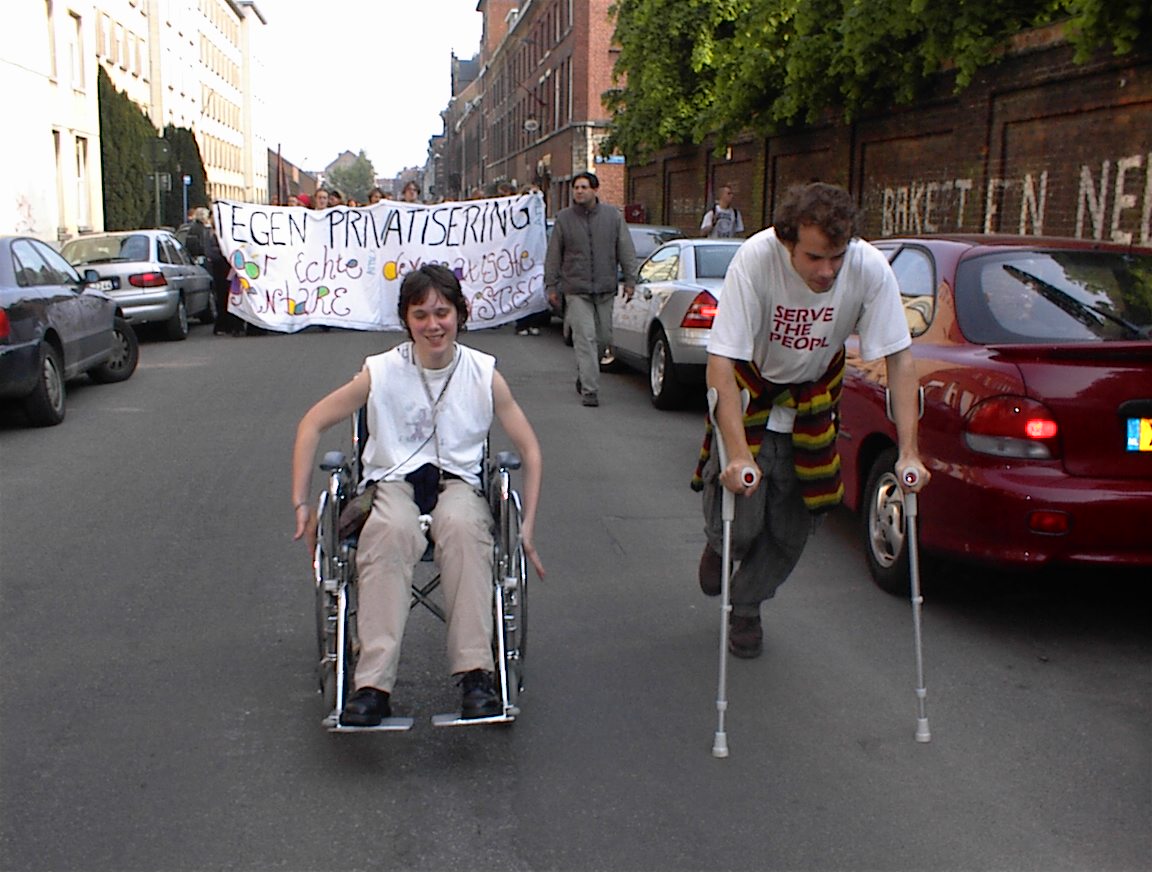 dsc00082.jpg, image/jpeg, 1152x872
>>>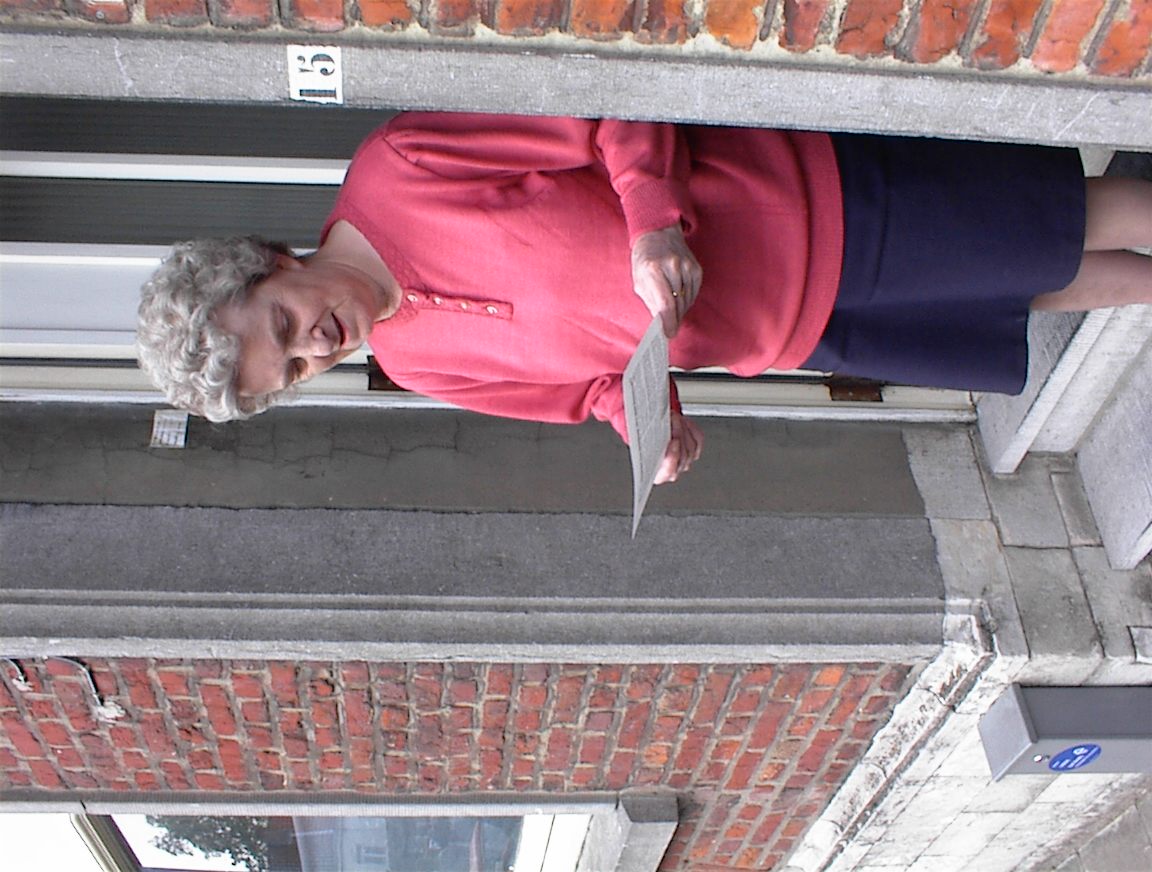 dsc00084.jpg, image/jpeg, 1152x872
>>>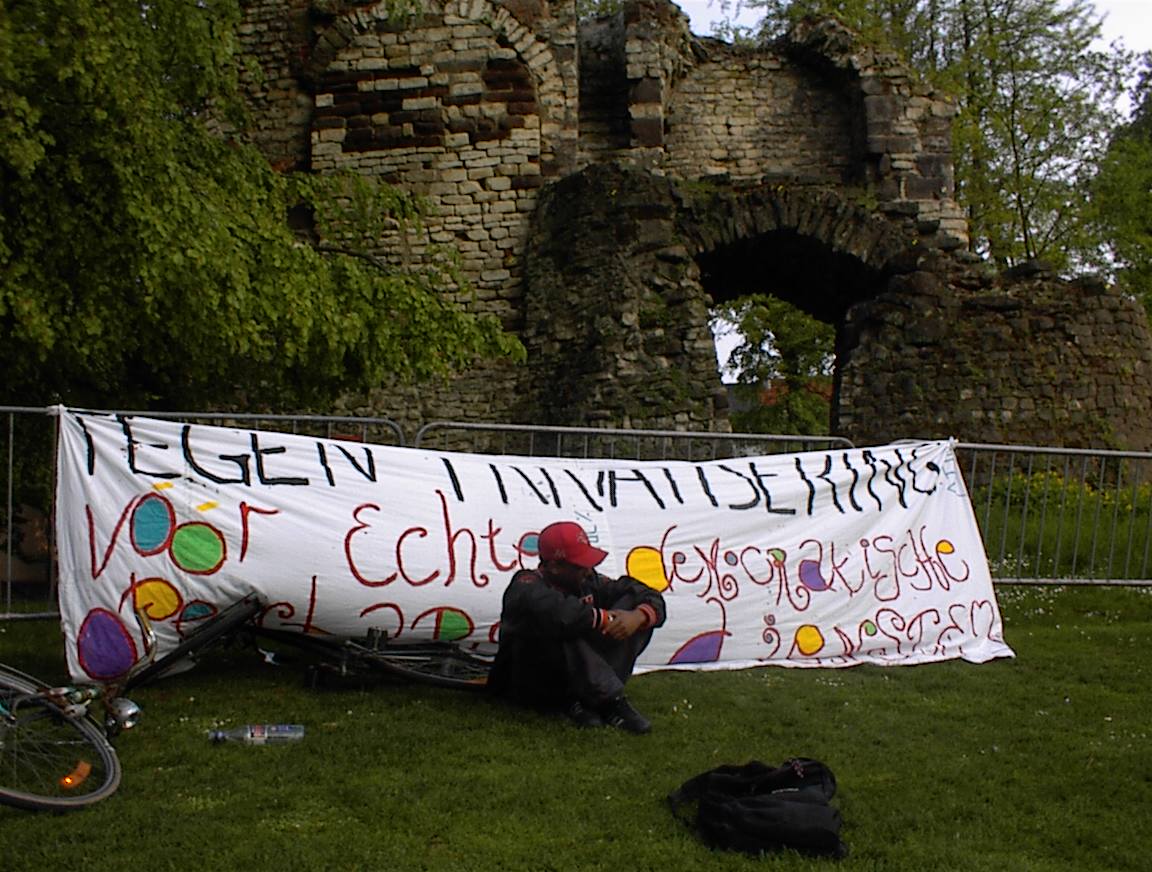 dsc00086w7kjxr.jpg, image/jpeg, 1152x872
>>>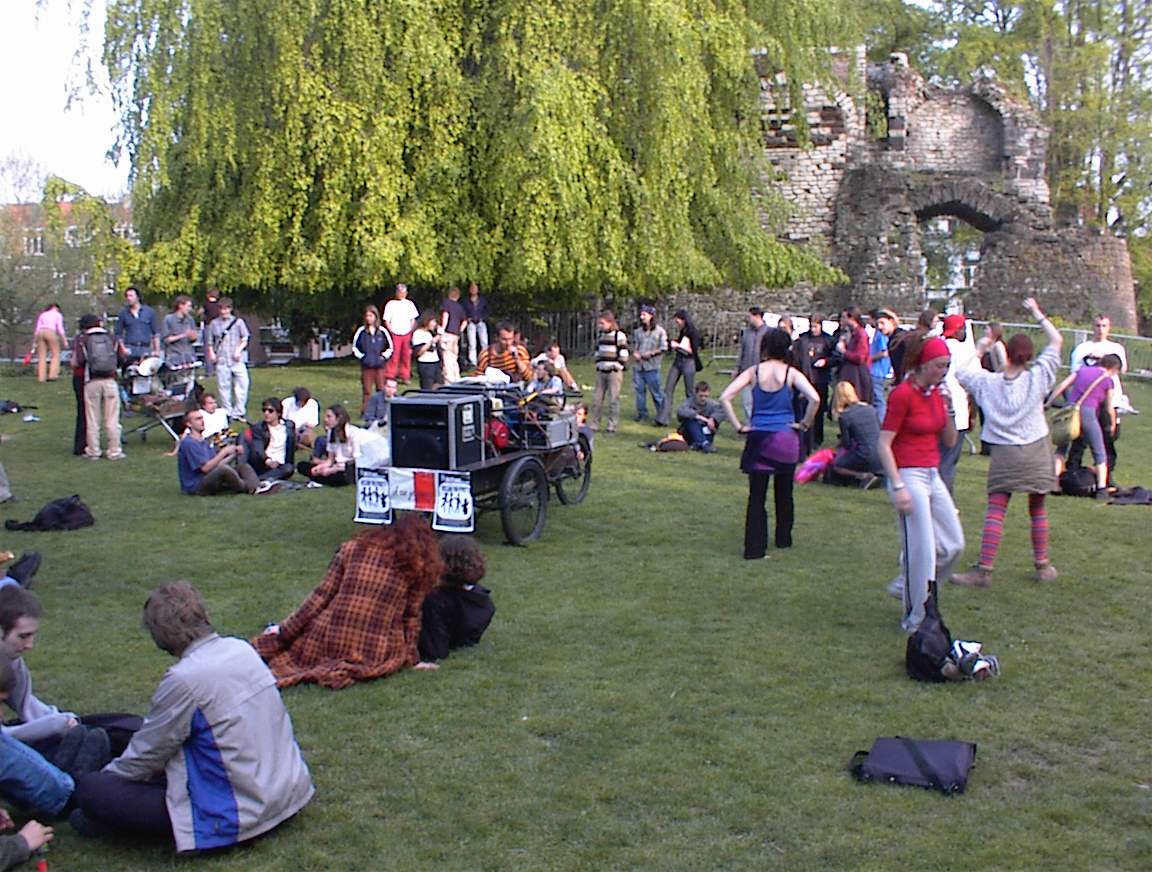 dsc00088.jpg, image/jpeg, 1152x872
>>>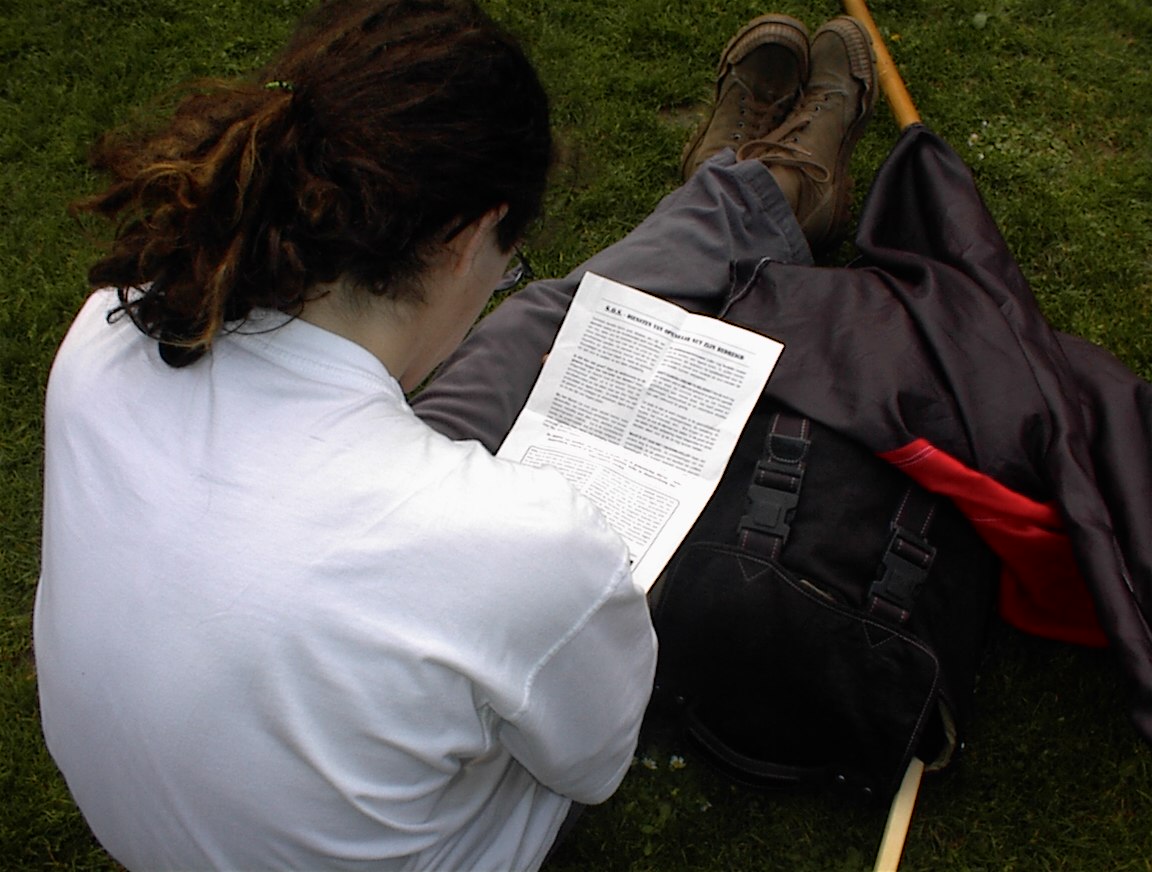 dsc00091.jpg, image/jpeg, 1152x872
>>>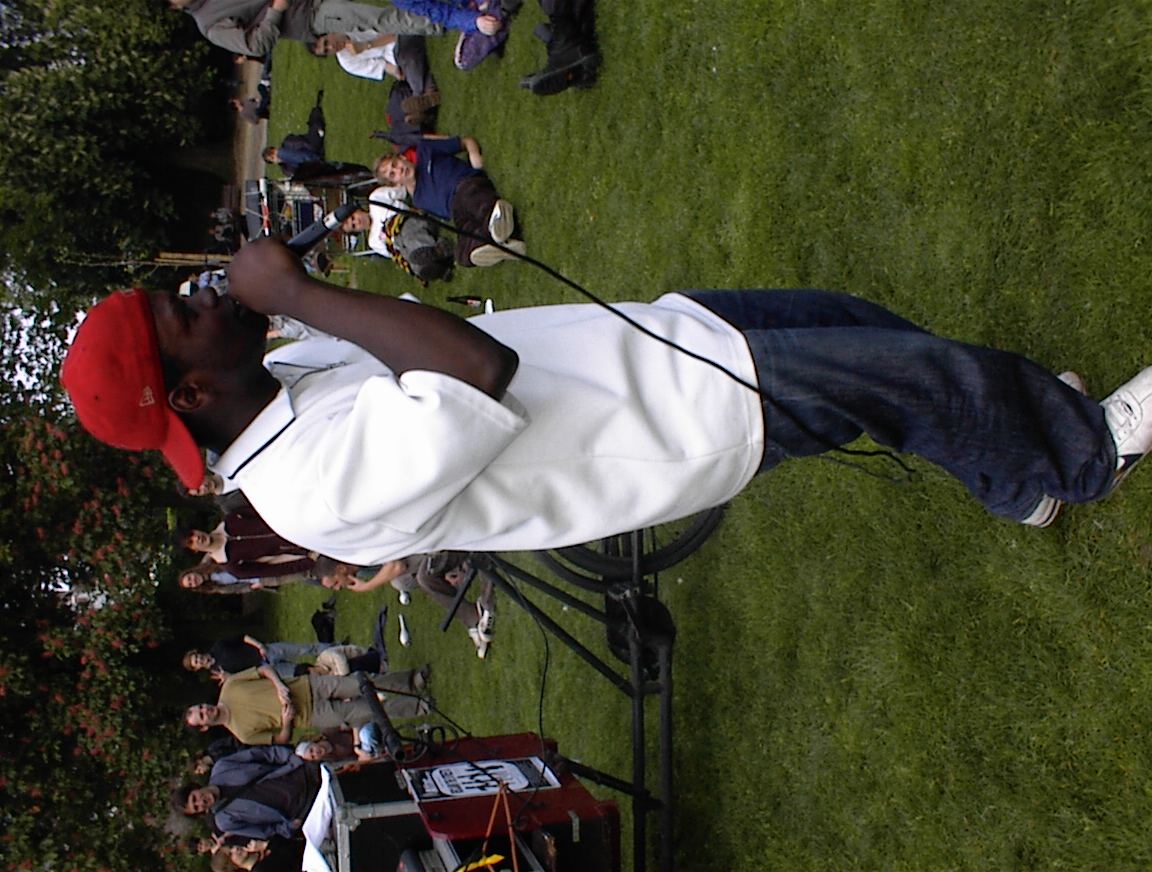 dsc00093.jpg, image/jpeg, 1152x872
>>>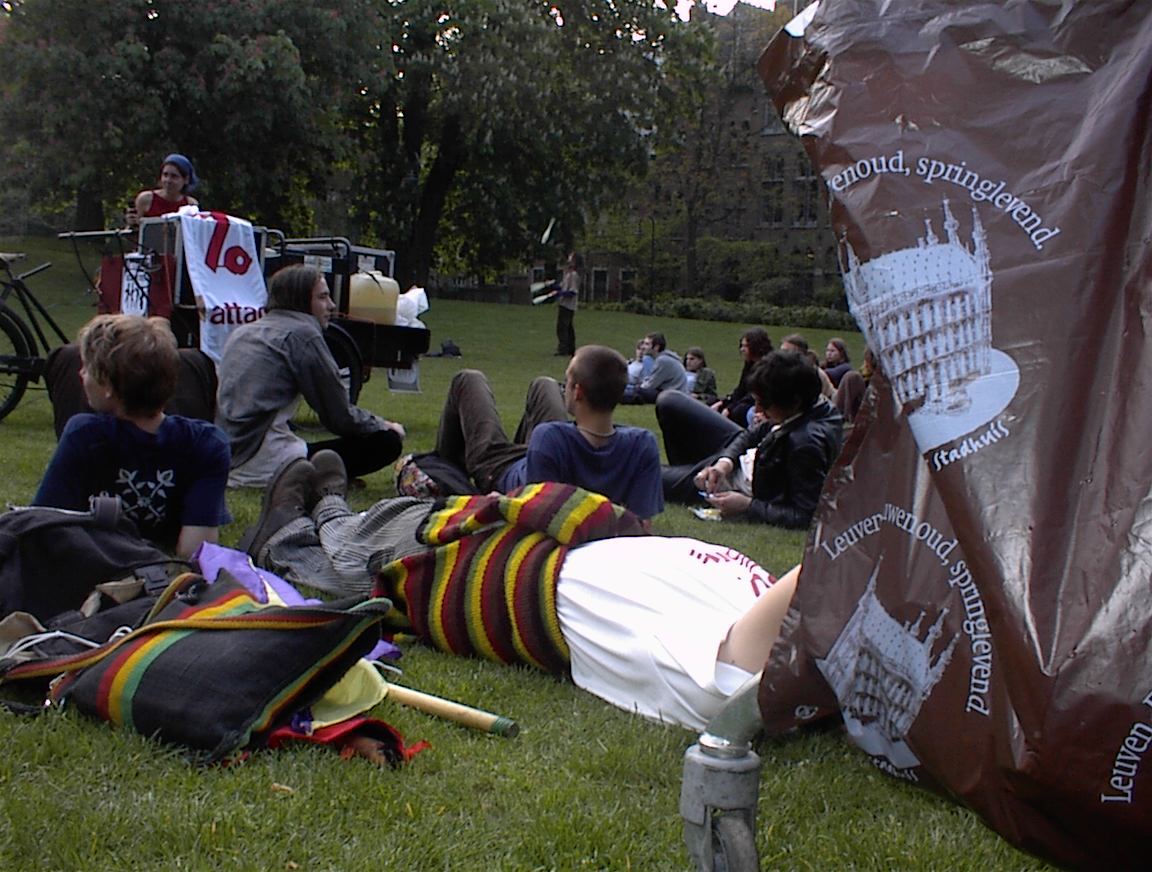 dsc00094.jpg, image/jpeg, 1152x872
>>>